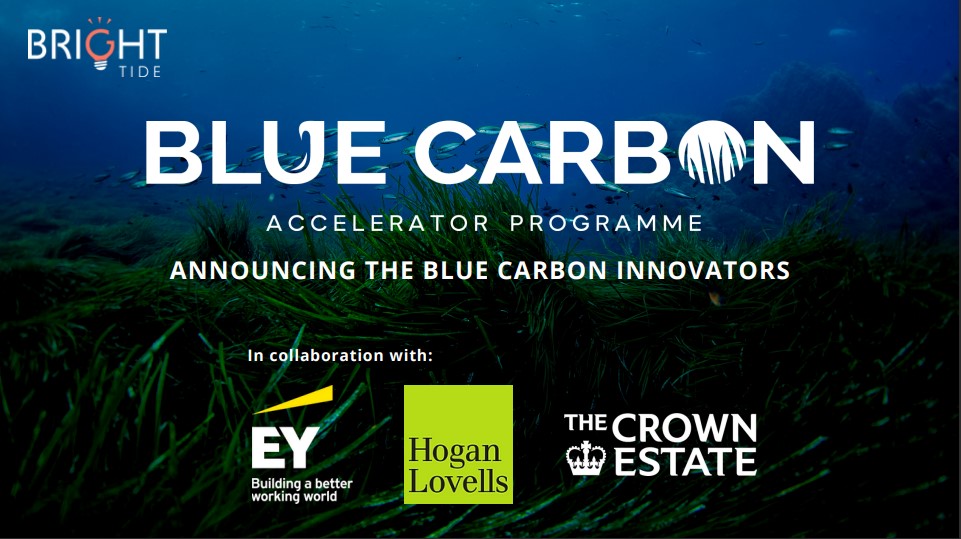 We are delighted to be announced for the first time in the cohort for Blue carbon accelerator that will provide vital support and guidance to leading technology & innovation ventures and NGOs/Community groups, that are working at the forefront of #bluecarbon, to help accelerate, innovate and develop the future of blue carbon markets in an ethical, transparent and equitable way.
On 10th February 2023 the Linked In page , the founder and CEO at the Bright Tide, Harry Wright announced 12 fantastic technology & innovation ventures and NGO/Community groups onboard that passed after over 40 interviews with ventures from across the world. The other announced ventures are Urchinomics, Whale Seeker, Ecosulis, Vlinder, Stream Ocean, Hullbot, ACUA Ocean, Blue Ventures, Blue Marine Foundation, Ocean Conservation Trust and Friendship NGO
In collaboration with EY Hogan Lovells and The Crown Estate this accelerator programme is supported by Bright Tide, the UK-based company that works with businesses to help them make climate change and biodiversity a strategic priority through providing guidance and advisory support to organizations on their sustainability and social impact strategies, offering exciting opportunities, like hackathons, for employees to take action on pressing climate and biodiversity issues, and facilitating training workshops for staff members on climate change and biodiversity risk and by connecting businesses to investment-ready solutions in the climate/biodiversity markets. 
–
Author: Yusufu Kasato