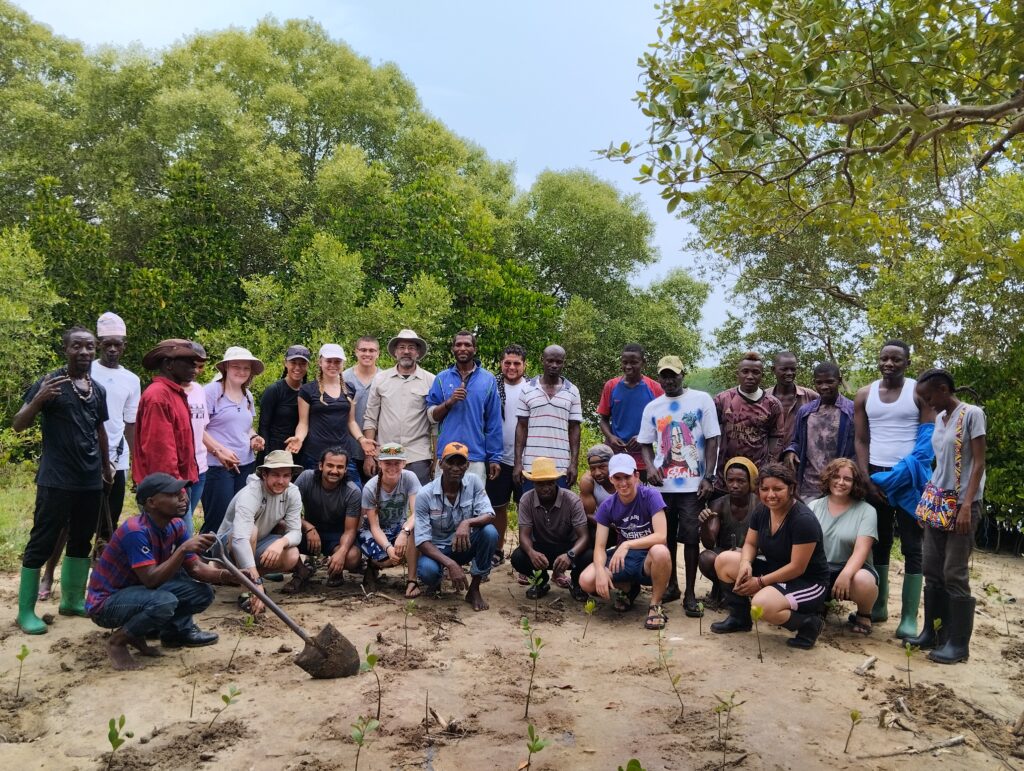 For two days (9th – 10th Feb 2023), Thursday and Friday, a part of our team has been together with the Goshen College students, a United State based private liberal arts college founded in 1894 that has been in Tanzania since January for off-campus studies. The visitation comes after the productive communication with Ryan, a Biology Professor from Goshen College who has been inquisitive about the blue carbon activities by Aqua-Farms Organization and how the community has been pertained to in all of the conservation since 2016.
On Thursday afternoon, Jerry Mang'ena (Executive Director – AFO) together with Yusufu Kasato (Communications Manager – AFO) provided an introductory presentation of the Aqua-Farms Organization highlighted Firstly 13 founding members from the University of Dar es Salaam undergraduate students at the cafeteria while conversing about how they could make a difference using their training in fisheries and marine biology together with the whole journey of how the Organization is still firm where the key secrete was how it has been committed to working together with the community since then. Moreover, we got an opportunity to show the documentaries of previous projects and the various awards that our organization has received. Aqua-Farms Organization has engaged in visual storytelling since 2021 as a method of communication with local communities and stakeholders to ensure the achievement of aquatic environment replenishment and fisheries stock enhancement.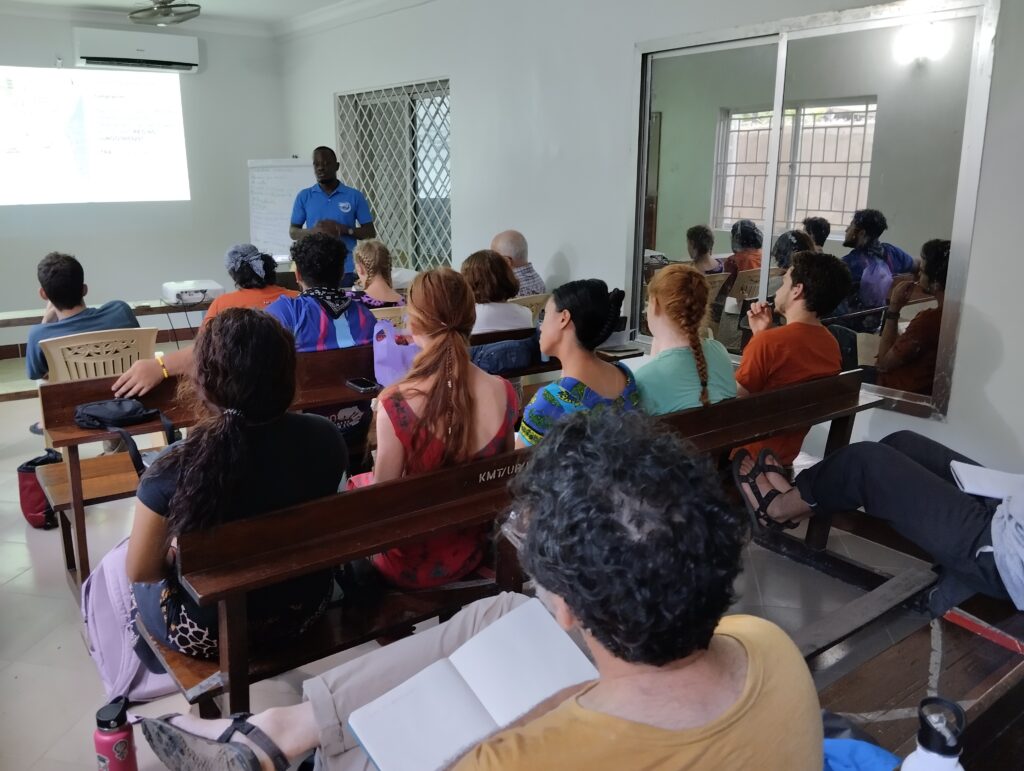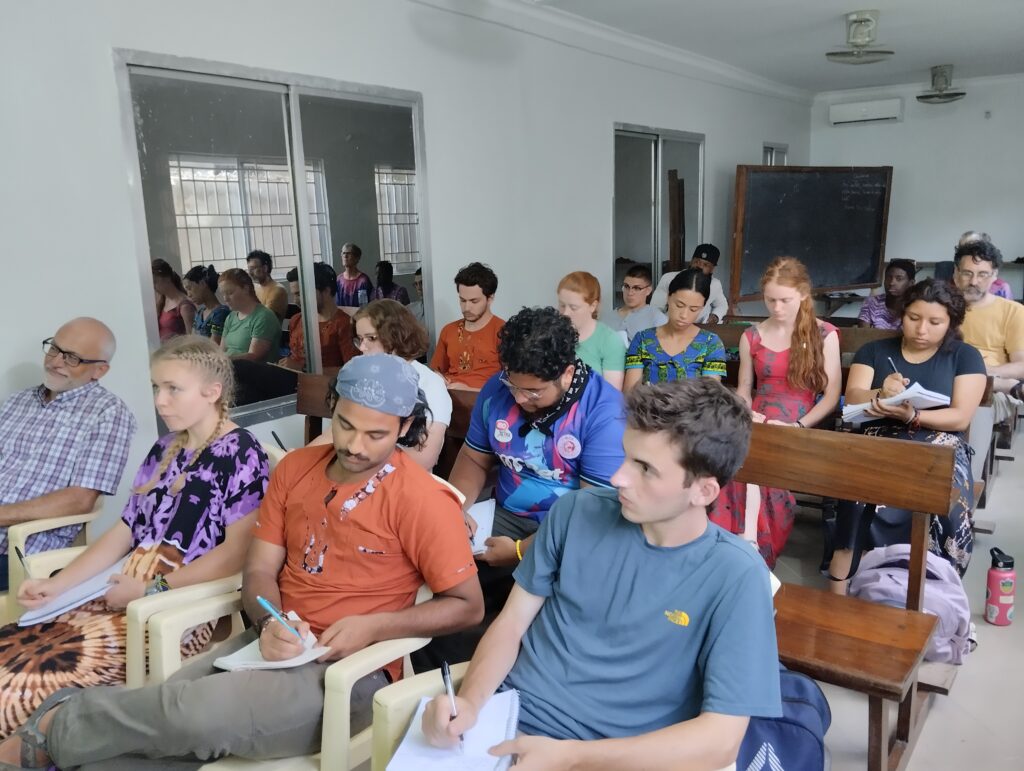 On Friday morning, the Goshen college team visited AFO's office where they met with AFO staff and then went to Kunduchi Mangrove Forest located on the coast north of downtown Dar es Salaam for the restoration activity. The AFO team and students collaborated with the Kunduchi local community members and about 200 Mangrove seedlings from the local nursery in the forest were restored. The students walked all over the forest to see the impact of the restored mangroves. We were excited by their passion and commitment to saving the ecology for human life and nature's survival.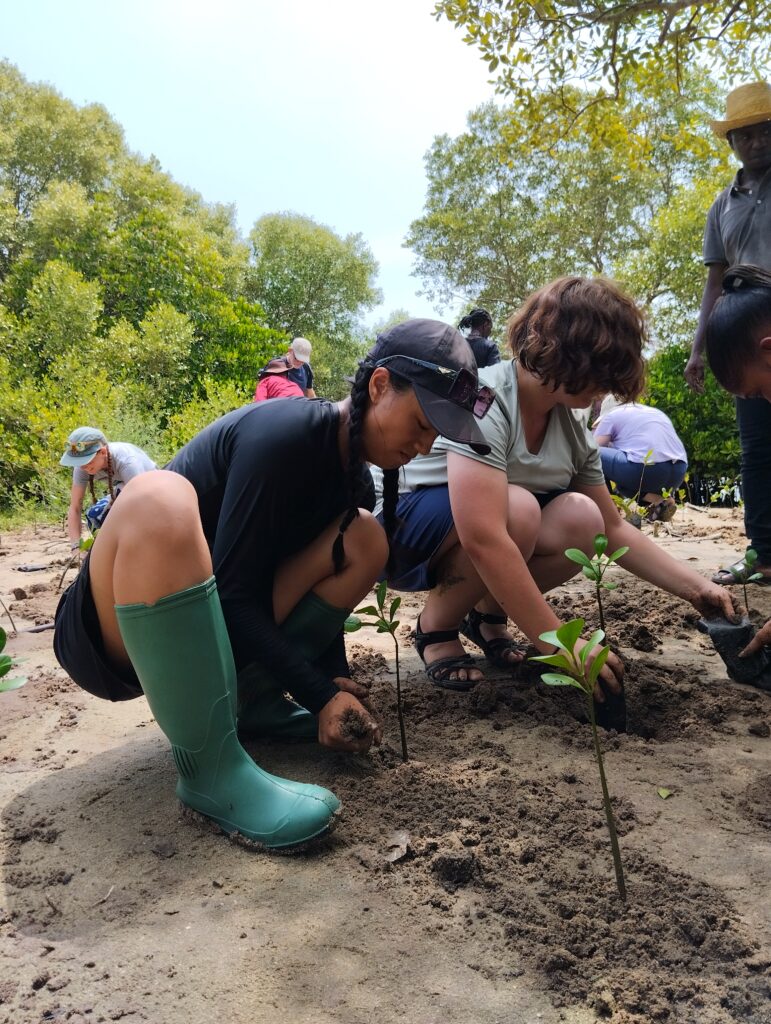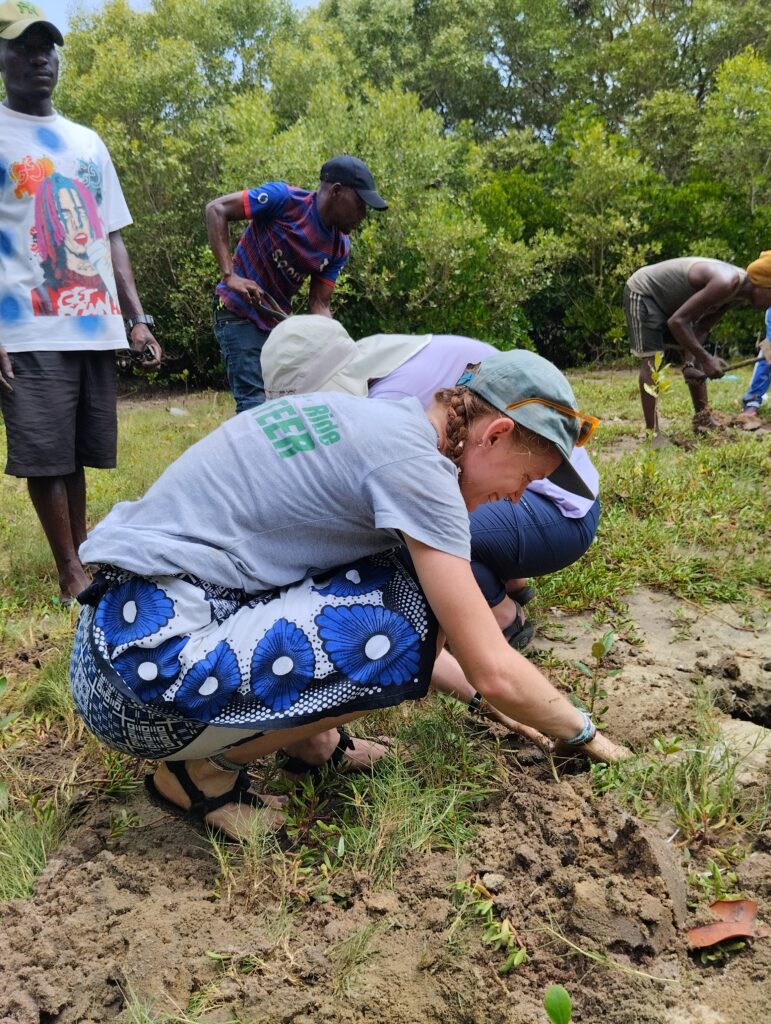 Also, we got a chance to give a brief tour of the fish market in Kunduchi where they saw how fish are received and sold, where after we crossed the ocean to Mbudya Island and snorkeled along which was their first time except one and explored the sea stars, sea cucumbers, coral, and of course tons of beautiful algae, coral and grass beds before having a fresh lunch of grilled fish and chips.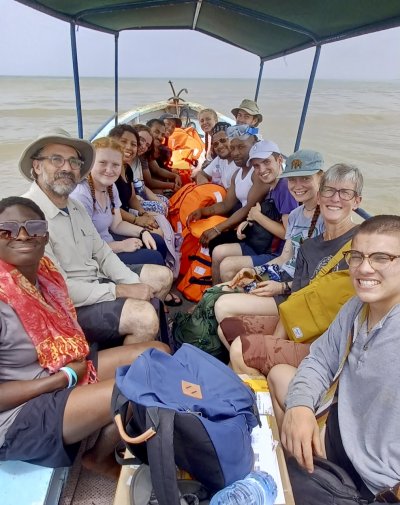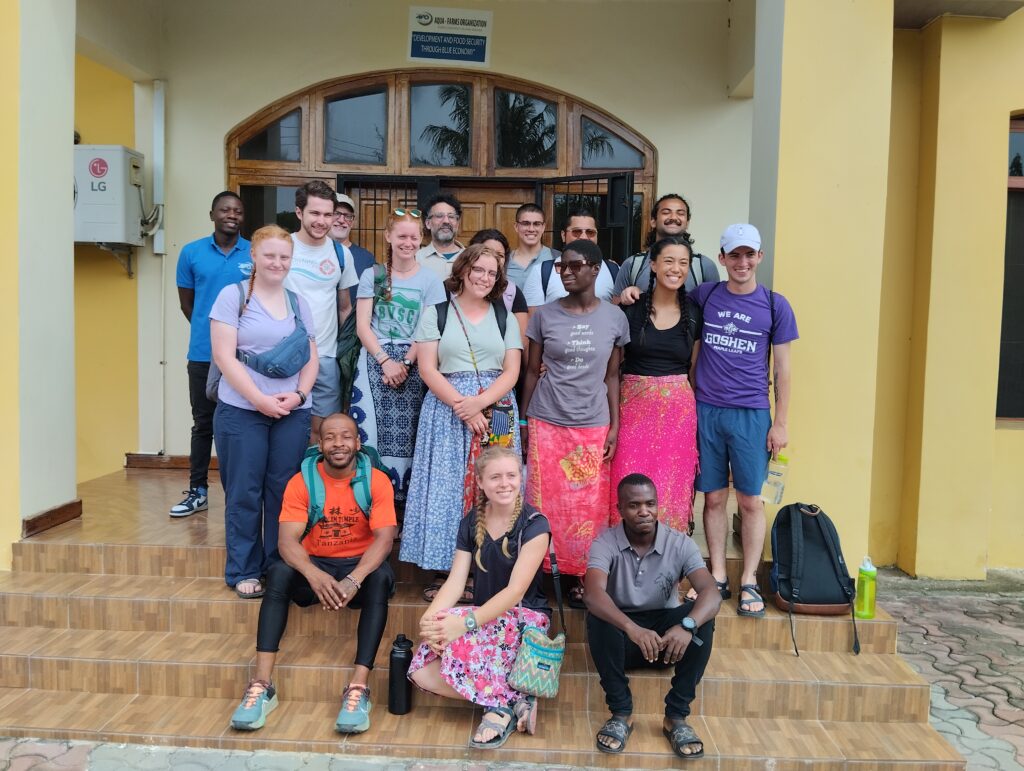 The astonishing act the Goshen College students did was the donation of about 1,200,000 TZS to facilitate the removal of their carbon footprint since their flight and their trip. This is a very new experience for Aqua-Farms Organization apart from the grants and volunteers we receive from donations that will assist in the restoration of around an acre of deforested Mangrove cover. We are proud to remember the team working and collaboration of all of our 16 visitors.
–
Author: Yusufu Kasato