Seaweed farming is a crucial industry in Tanzania, supporting different coastal communities and adding to the country's financial advancement. However, shallow-water seaweed farmers are experiencing critical obstructions that imperil their farming methods. These obstructions incorporate flighty weather patterns, expanding ocean temperatures, and shoddy farming methods that outcome in low efficiency. Traditionally, the shallow waters along Tanzania's coastline have been an ideal area for seaweed farming although, the waters are continuously becoming unsatisfactory for ideal seaweed development because of deficient temperature and saltiness levels. Thus, seaweed development is blocked, prompting low efficiency and diminished pay for farmers. Innovation is needed to help coastal communities build financial resilience and adapt to fast-changing climate and ocean risks, Aqua-Farms Organization is at the forefront of addressing these challenges in the coastal communities through forging "much needed" partnerships and collaboration for addressing "innovative financing" for upgrading deep water seaweed farming along the coast of Tanzania.
Photo 1: A group photo with the "Wema Hauozi" Seaweed group in Makangale Village (Pemba) and Aqua-Farms Organization team
As it is known, Women seaweed farmers in Tanzania are key accelerators of the country's viable blue economy. Since 2017, Aqua-Farms Organization has been championing sustainable utilization of marine resources putting women and youth at the center of the action. This year, with support from Ocean Risk and Resilience Action Alliance (ORRAA), Aqua-Farms Organization and Sea PoWer have embarked on a journey of upscaling tubular net technology to the new site at Kilwa on the southern coast of Tanzania under the project titled "Developing Micro Credit and Savings Schemes to Upgrade to Tubular Nets for Seaweed Farming – AFO / Sea PoWer", AFO and Sea PoWer will help to scale the deep-water tubular net seaweed farming technology along Tanzania's coastline. Seaweed farmers will be given access to microcredit and saving schemes so that they can purchase and maintain this new equipment. Concurrently, AFO and Sea PoWer target training women with financial literacy and how to produce seaweed-derived products such as soap, shampoo, lotions, juice, jam, salads, cakes, and noodles.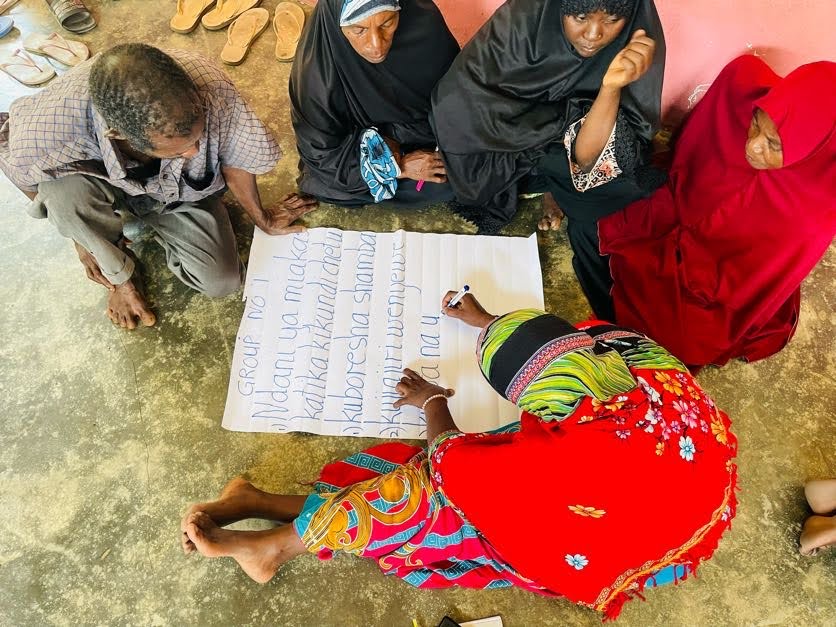 Photo 2: Seaweed group from Makangale village (Pemba) getting hands-on with financial training and goal-setting session, which was facilitated by Gender and Empowerment expert, Neema Kihwelo
A month back our team visited the initial sites in Pemba and Kilwa to launch the project, alongside providing training on financial training, Microcredit, loan, and microwaving where the groups were taught goal setting (both personal and group-wise), how to establish the SMART goal, understanding of the modality of the equipment loan scheme alongside site analysis for the seaweed farms evaluation and expanding potential, Both seaweed group farmers visited with names "Wema Hauozi" is located in Pemba and "Mashujaa wa Mwani" in Kilwa happily engaged with enthusiasm, understanding the scheme with readiness to kickstart the project.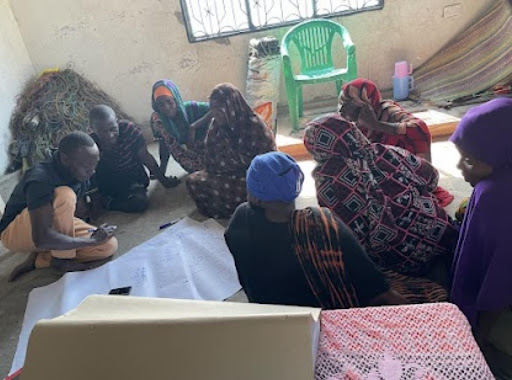 Photo 3: A seaweed group in Kilwa (Mashujaa wa Mwani) engaging in a financial training session
The Kilwa seaweed group (Mashujaa wa Mwani) is the newest cluster from the mainland side to benefit from the training and the deep-water seaweed farming tubular net technology unlike the "Wema Hauozi" Seaweed group in Pemba, Makangale village has already benefited from this technology and now expansion is underway for increasing their harvest and supports more other seaweed farmers across the country with the modality once done successfully. Kilwa group is expected to receive a fiber boat that is going to assist them to expand to the deeper water, they are yet to receive training and equipment for the tubular net technology and continuous follow-up on saving scheme for upscaling the methodology to other seaweed farmers groups across Tanzania.
Photo 4: Seaweed group from Kilwa heading to the sea for site expansion assessment with Aqua-Farms team
This project is being led by Aqua-Farms Organization in collaboration with Sea PoWer under the support of the Ocean Risk and Resilience Action Alliance (ORRAA)
——
Authors: Jerry Mang'ena, Nancy Iraba & Yusufu Kasato